Bocce Ball Courts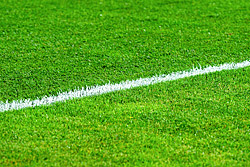 Today, the sport of bocce is steadily gaining popularity. However, as much as people want to play the said sport discipline whenever they have free time, there is a visible lack of venues where one could engage in it.
To say the least, there is a rarity of Bocce ball courts. And, for people who wanted to have one installed inside their properties, there is an equal lack in skilled workers who have the needed knowledge in Bocce ball court installation.
But, good thing you have us here in Dreamscape Synthetic Grass & Pavers. As a synthetic grass installer, we are fully-equipped to install a top notch Bocce ball court right in your backyard.
Requirements of Bocce Ball Courts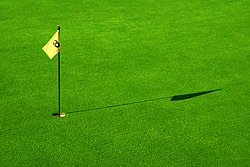 Bocce ball is also known as lawn bowling and is played using 8 large balls called Bocce balls and a target ball called pallino. The game can be played between two players or two teams with up to four players in each team.
Additionally, Bocce is played in Bocce ball courts that are installed or built in lawns or other open spaces with flat surfaces. The sport is a great way of getting some light exercises, as well as an effective way of socializing.
Among the primary considerations in building Bocce ball courts is the surface on which they are to be built. Expert companies providing Bocce ball court installation services always make it a point to build such courts in leveled, steady surface.
The reason for this specification is that Bocce ball courts constructed on uneven and unsteady soil surface are known to pose some serious safety threats that ruin the fun and relaxation that are supposed to be enjoyed from the sport.
Aside from the leveled surface, Bocce ball court installation also calls for well-maintained natural or synthetic grass. A poorly-kept grass surface is also a potential cause of unwanted accidents among bocce ball players.
Where to Install Bocce Ball Courts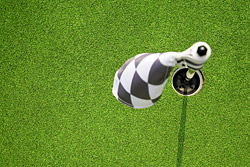 If you're planning to engage in this sport whenever you feel like it, then it is best to just have a Bocce ball court installed in your own lawn.
The first and most important consideration is the exact space where you would have the court built. As mentioned, pick the place where the surface is flattest. There should be no protruding rocks or debris that could pose potential safety risks.
Once you've identified the perfect spot, all you have to do is call a company with the needed expertise and tools to carry out a successful Bocce ball court installation job.
Synthetic Grass for Bocce Ball Courts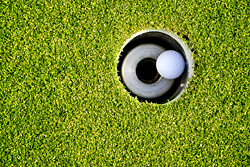 Bocce ball courts can be built using either natural or synthetic grass. In this case, we strongly advise the use of synthetic grass or turf. With synthetic grass, you get a durable material that will render years of service and won't require expensive upkeep and maintenance.
We only use the finest synthetic grass in the country. Our turfs are the world's most environmentally friendly synthetic grass that ensure years of continued use. And yes, we also have the best skilled worker for any bocce ball court installation job.
If you want the best materials and the best people for your bocce ball court installation needs, just call Dreamscape Synthetic Grass & Pavers today.