Outdoor Living Spaces
Every homeowner that has outdoor spaces on their property like to ensure these areas are well-designed and installed. That is the only way you can ensure that these spaces are used optimally. Today, the outdoor living trend has become very popular and all property owners like to ensure they these areas become more functional and that they are able to use these as relaxation spots or entertainment zones.
Outdoor Installations
We at Dreamscape Synthetic Grass & Pavers Inc have handled a large number of installation projects for customers in and around Panama City Beach, Rosemary Beach, Seacrest Beach and Seaside. As a matter of fact, our repeat customers from across Carillon Beach, Panama City, Mexico Beach, Port St Joe, St George Island, Destin and Fort Walton Beach, also contact us for various outdoor living feature upgrades. The different types of features we design and install are:
Outdoor Kitchens - These have almost become an integral part of most landscape. These elements extend the indoor living spaces and become the perfect place to spend evenings and weekends, with friends and family- grilling food and enjoying a drink. We custom design these spaces as per your requirement and include elements such as paver blocks, retaining walls, outdoor lighting and in-built seating. We can design the kitchen counters etc. as you like them and make your patio kitchen highly functional.


Fireplaces & Fire Pits - These are another very popular feature that residential owners like to install in their yard. The fireplaces and pits could be made of natural stone, brick or concrete. The latter can also be clad with veneers of different kinds. A fire element adds beauty and warmth to these outdoor spaces and makes the yard more usable when there is a nip in the air. If you want a smaller installation, a brick fire pit is an excellent option for you.


Decks - Timber decking is another excellent outdoor solution that extends the indoor areas on your property. You can cover the deck with a pergola or shade sails, to create a shaded space on the deck- this adds to the functionality of the feature. Some of our customers also like to get an outdoor kitchen installation on the deck and we handle those projects too.


Outdoor Paver Installations
We can also add pergolas, arbors and gazebos to create separate areas that you can use more often. When we are installing these areas, we ensure that the best, weather-resistant materials are used in the work and that the installation is handled by expert and experienced installers. This adds to the beauty and functionality as well as the longevity of the space.
Regardless of the type of outdoor living feature you want installed, we can provide you the best solutions at very reasonable outdoor kitchen cost. You only have to tell us what your vision for these spaces is and we will ensure that you get the best solutions.
If you are considering any landscaping project, contact the experts at Dreamscape Synthetic Grass & Pavers Inc today. You can request a quote using this form or simply call us at this number - 850-258-3800.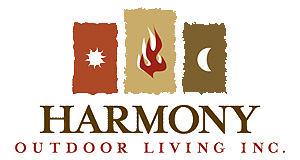 www.harmonyoutdoorliving.com


Belgard and Harmony Outdoor Living introduce the revolutionary concept of pre-built modular hardscape elements. Pick and choose from a wide variety of elements, including things like:


The units you select are then built in a controlled environment and shipped to your home or jobsite. Your contractor sets the pieces in place within hours, with a minimum of mess. Your dream is realized within days instead of weeks!