Low Voltage Lighting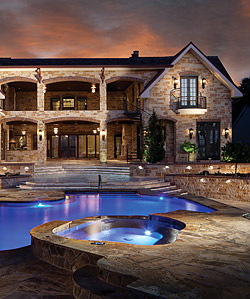 Many people are amazed with the beauty and functionality of outdoor lighting. These fixtures don't only illuminate paths and dark zones, but they also create a dramatic effect to highlight the best features of a yard or lawn.
But, when it comes to outdoor lighting, more and more homeowners are now changing their preferences. Many of them opt for low voltage lighting because ordinary lighting consumes higher electricity and require frequent maintenance or replacement. Unlike ordinary lighting, low voltage lighting is safer and more cost-effective.
These are some of the reasons why Dreamscape Synthetic Grass & Pavers also ventured into the installation of low voltage lighting. Above all, we want to give every Florida homeowner and commercial property owners all the wonderful benefits of this outdoor lighting.
The Advantages of Using Low Voltage Lighting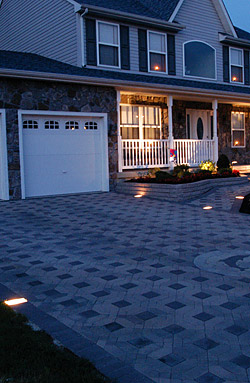 By definition, low voltage lighting works at 30 volts or less. The great savings on energy cost makes this type of lighting popular in almost all landscape installation. But, the benefits of using low voltage lighting are not solely confined on its electrical consumption. Other benefits of installing low voltage lighting include quality, safety, and design flexibility.
The use of low voltage lighting is highly recommended for both residential and commercial areas because aside from being energy efficient, it also has incomparable light quality. It is also capable of setting the mood and ambiance in the landscape, home, or office.
Meanwhile, its design flexibility is also one of its strengths, since low voltage lighting comes in different beam and dimming control options. You can control the light spread for wall grazing and washing, accenting, and highlighting some focal areas.
Also, low voltage lighting is very safe to use because the wiring and lamps only contain one-tenth of the voltage flowing through them, which essentially lessens shock hazard. The use of low voltage lighting also cuts down maintenance and disposal costs as its lamp design has a lamp life of more than 10,000 hours.
Our Low Voltage Lighting Installation Services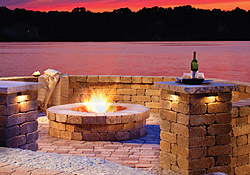 As mentioned, the use of low voltage lighting provides a lot of wonderful benefits to both residential and commercial property owners. However, you can't seize the entire benefits it offers if it's not installed properly. Hence, you need to get the right people who are knowledgeable in choosing quality lightings and skilled in proper installation.
Good thing you don't have to look far. Dreamscape Synthetic Grass & Pavers is the perfect company to perform this job.
We are renowned in Florida for providing quality outdoor lighting installations. Moreover, our creative team can beautifully transform landscapes through the use of low voltage lighting with proper lighting selection, and by placing them in strategic locations.
More importantly, our team carefully creates an outdoor lighting plan to ensure safety and to spare our clients from experiencing costly problems in the future. Likewise, Dreamscape Synthetic Grass & Pavers is equipped with the necessary tools to ensure the success of every project we handle.
Let our installers take charge of your outdoor lighting needs. Get low voltage lighting that will transform your property into a more functional, safer, and more beautiful haven.
So, call us for your lighting needs!